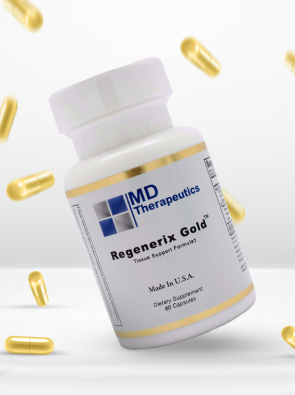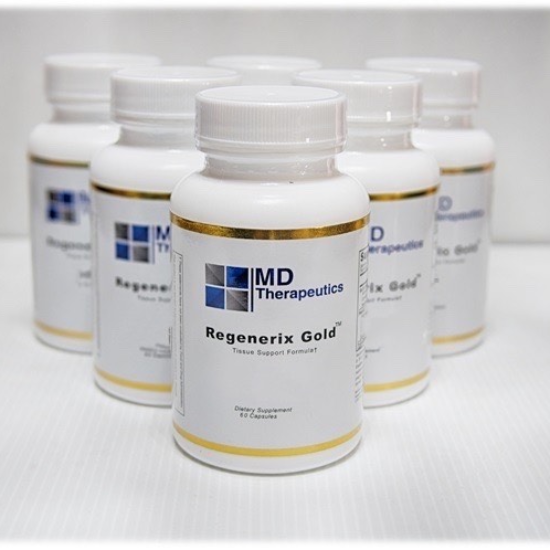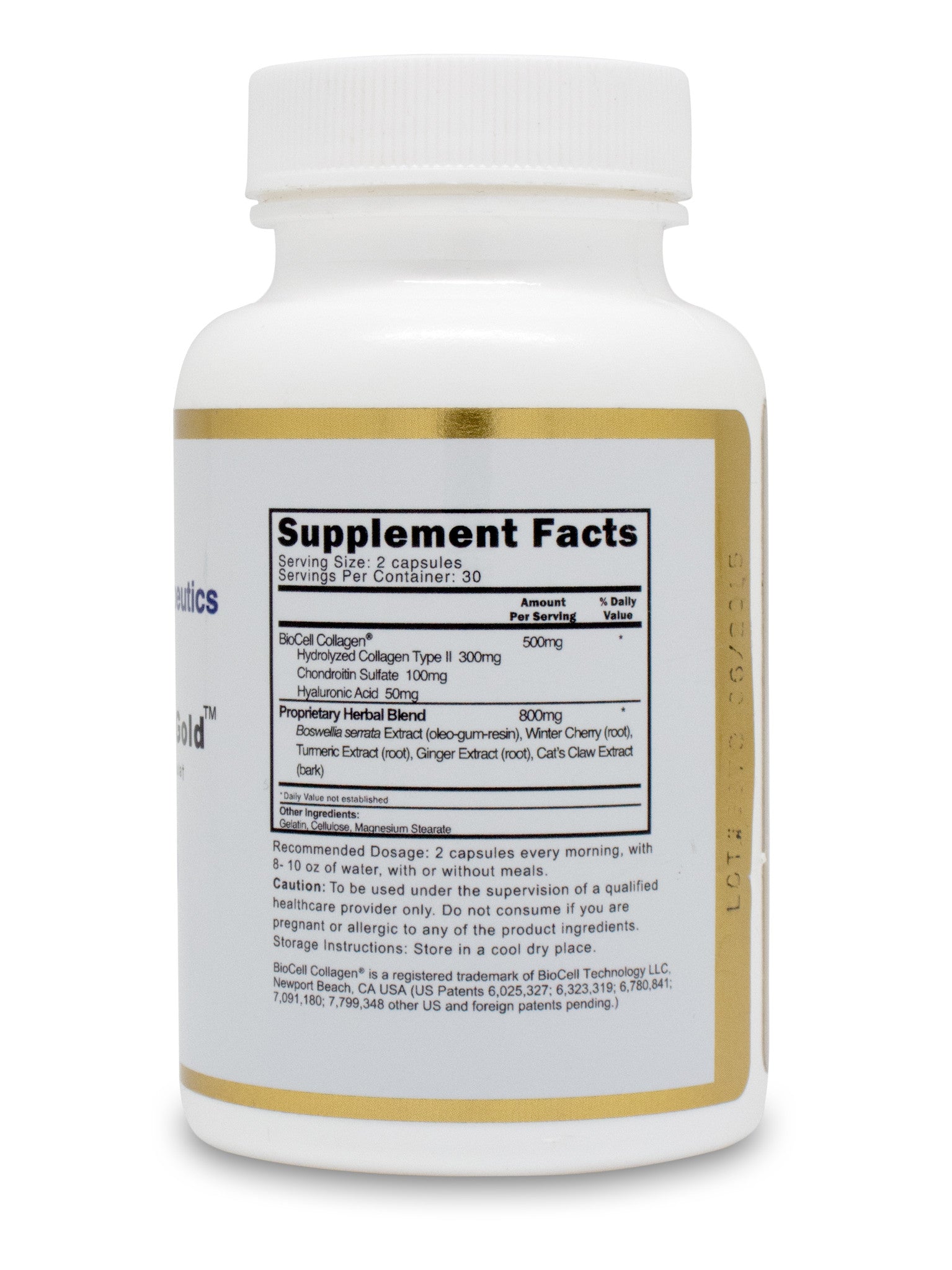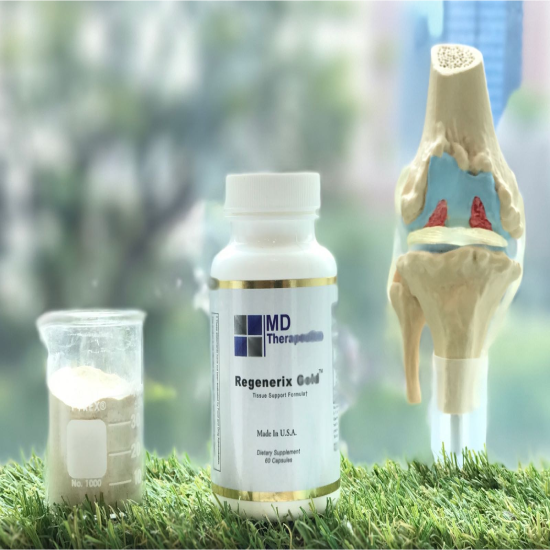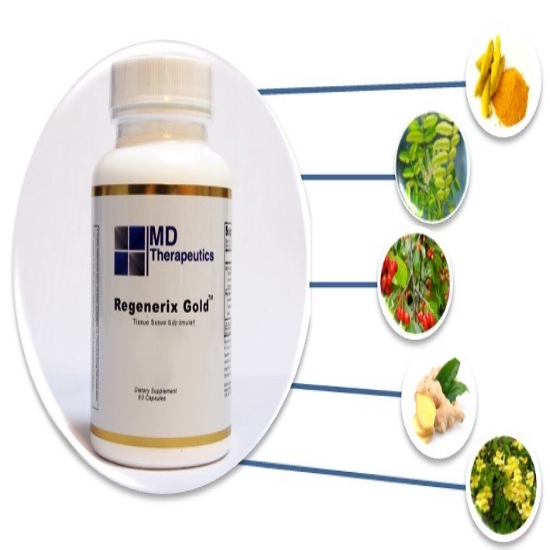 Regenerix GOLD 60 Capsules: Fast Acting Tissue Repair
Sale price
98.00 SGD
Regular price
Tax included.
Terms and conditions apply 
Please check that all shipping information is correct before payment
Request to cancel a monthly plan order needs to be made at least three working days before the order date
MD Therapeutics Pte Ltd reserves the right to amend any terms and conditions without prior notice
Terms and conditions apply
Please check that all shipping information is correct before payment.
MD Therapeutics Pte Ltd reserves the right to amend any terms and conditions without prior notice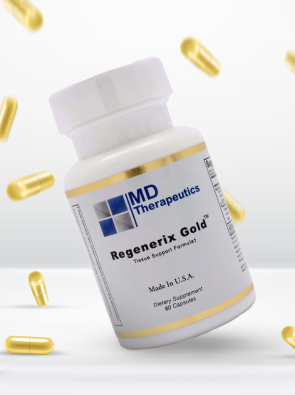 Regenerix GOLD 60 Capsules: Fast Acting Tissue Repair
Sale price
98.00 SGD
Regular price
Product description
Product reviews
Claim your FREE Gifts at the end of this page
WHAT IS REGENERIX GOLD™?
Regenerix Gold™ is a special formulation that combines the powerful tissue repair ability of collagen with a unique fast acting herbal blend.
With aging populations around the world, coupled with an increasing awareness of the importance of exercise, there is a rapidly growing epidemic of people suffering from neck, back, knee and other joint problems as a result of muscle injuries and joint degeneration. The emphasis of current medical care in most parts of the world for such conditions is heavily dependent on painkillers and surgery. This is associated with the risks of side effects and surgical complications. As a result, many patients resort to unproven alternative medical treatments and various "joint support type" glucosamine products.
THE INGREDIENTS
Two of Regenerix Gold™ main constituents are Hydrolyzed Collagen (type II) and a proprietary mixture of 5 traditional herbs.
Collagen in Action


Hydrolyzed Collagen (Type II) is the breakthrough medical ingredient produced through the hydrolysis of chicken cartilage for it's tissue repair ability. Due to its lighter molecular weight, it is easily absorbed intestinally and can accumulate in joint cartilage,
stimulating the repair process. 

Herbal Anti-inflammatory 
As part of a special proprietary blend, the 5 herbs used are renowned for their extremely potent analgesic and anti-inflammatory properties.
Ginger
Ginger has a rich history in traditional oriental medicine as a potent cure
Turmeric
Turmeric is recognized by the latest published research to be a powerful antioxidant
Frankincense
Used since ancient times, Frankincense is a high grade edible aromatic extract from the bark of the Boswellia tree
THE SCIENCE
To harness the restorative powers of its natural ingredients, each individual ingredient is first distilled to its purest form under precise laboratory conditions before being incorporated into Regenerix Gold™. The end product is then rigorously tested under the most exacting GMP certified standards of an FDA registered facility.
THE SMART CHOICE WHEN PAINKILLERS, GLUCOSAMINE & CHIROPRACTIC DISAPPOINT
Building on the centuries of traditional medical knowledge and the application of cutting edge American technology, is a product protected by both patent and trademark.
Individuals suffering from 
Bone, joint and muscle problems
Sports injuries
Long-term joint discomfort
"Wear and tear"
will benefit from Regenerix Gold™.  It is also highly recommended for people who want to maintain good joint health. 
Most people experience an improvement within 1 to 4 weeks of starting Regenerix Gold™. People with severe and long-standing problems may take up to 3 months to feel an improvement.
There are no reported interactions between Regenerix Gold™ and medications. However, if you are consuming medications for any medical conditions, it is best to consult your health care provider before consuming Regenerix Gold™.
The recommended dosage is 2 capsules a day. People with severe conditions can choose to take 4 capsules a day (2 in the morning and 2 in the evening) for faster results.
It is fine to take Regenerix Gold™ at any time of the day, though most people prefer to take it with breakfast. Also, it does not matter whether it is taken before or after meals.
Regenerix Gold™ is extremely safe and can be taken continuously on a long-term basis.
Some people with short-term injuries may choose to stop taking Regenerix Gold™ after they feel better. For others who lead active lives and wish to maintain good joint health, and those with long-term "wear and tear" conditions, it is recommended to take Regenerix Gold™ for long-term maintenance.
Regenerix Gold™ is the culmination of efforts by international researchers and medical professionals.


Regenerix Gold™ is the inspired by nature, purified by technology, recommended by professionals, and verified by international users. The only thing missing is your experience. If you never try it, you'll never know how much better you could feel.