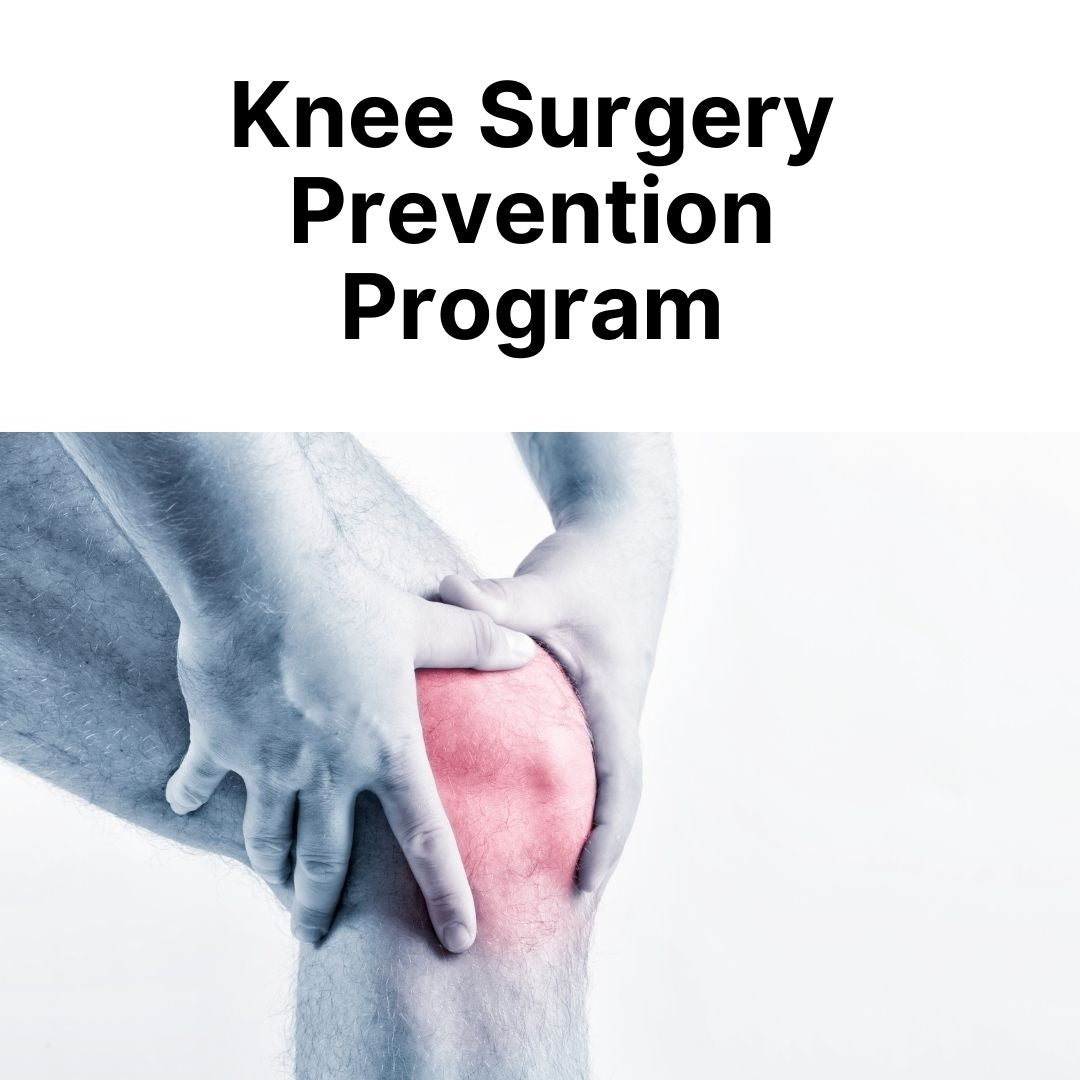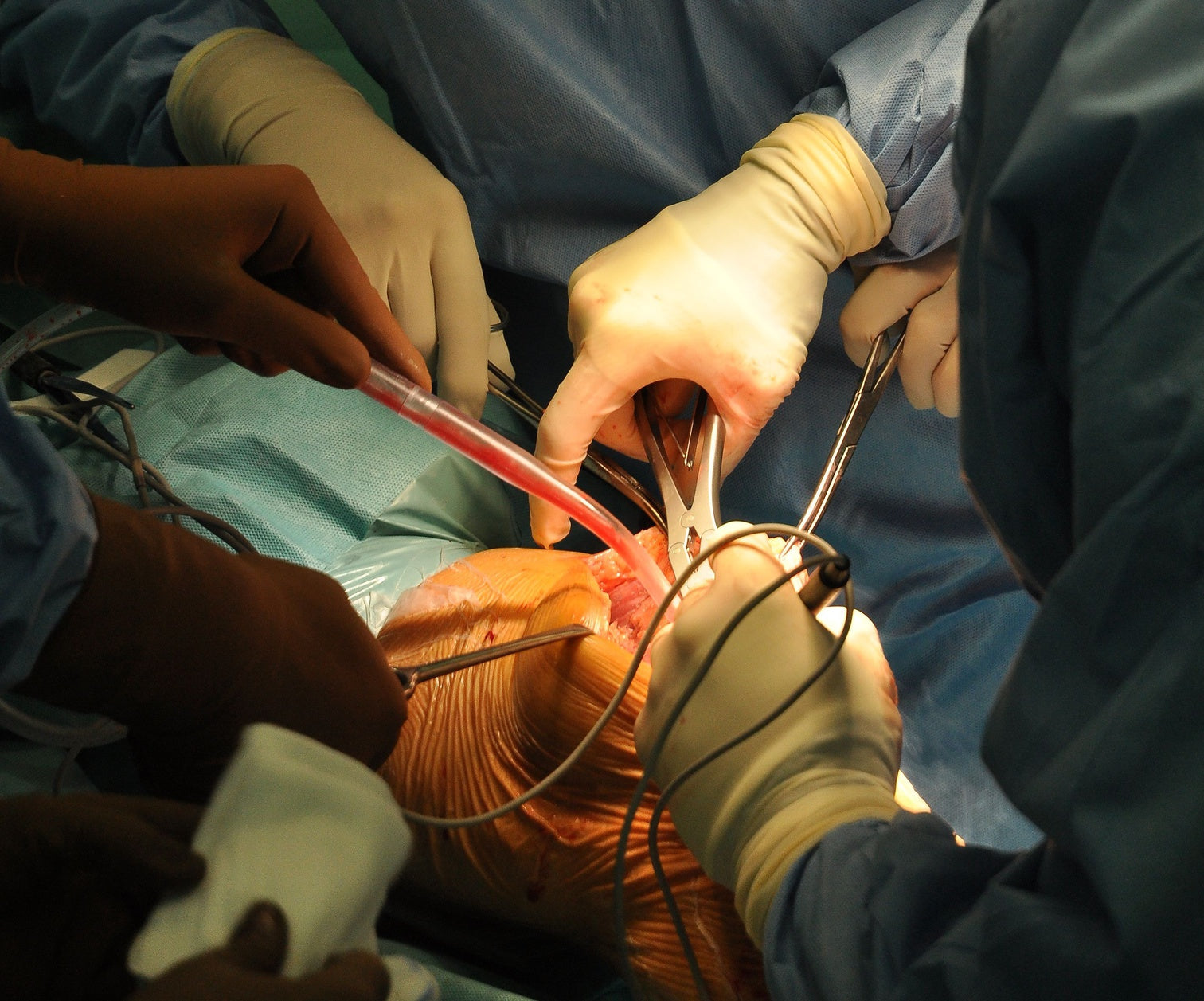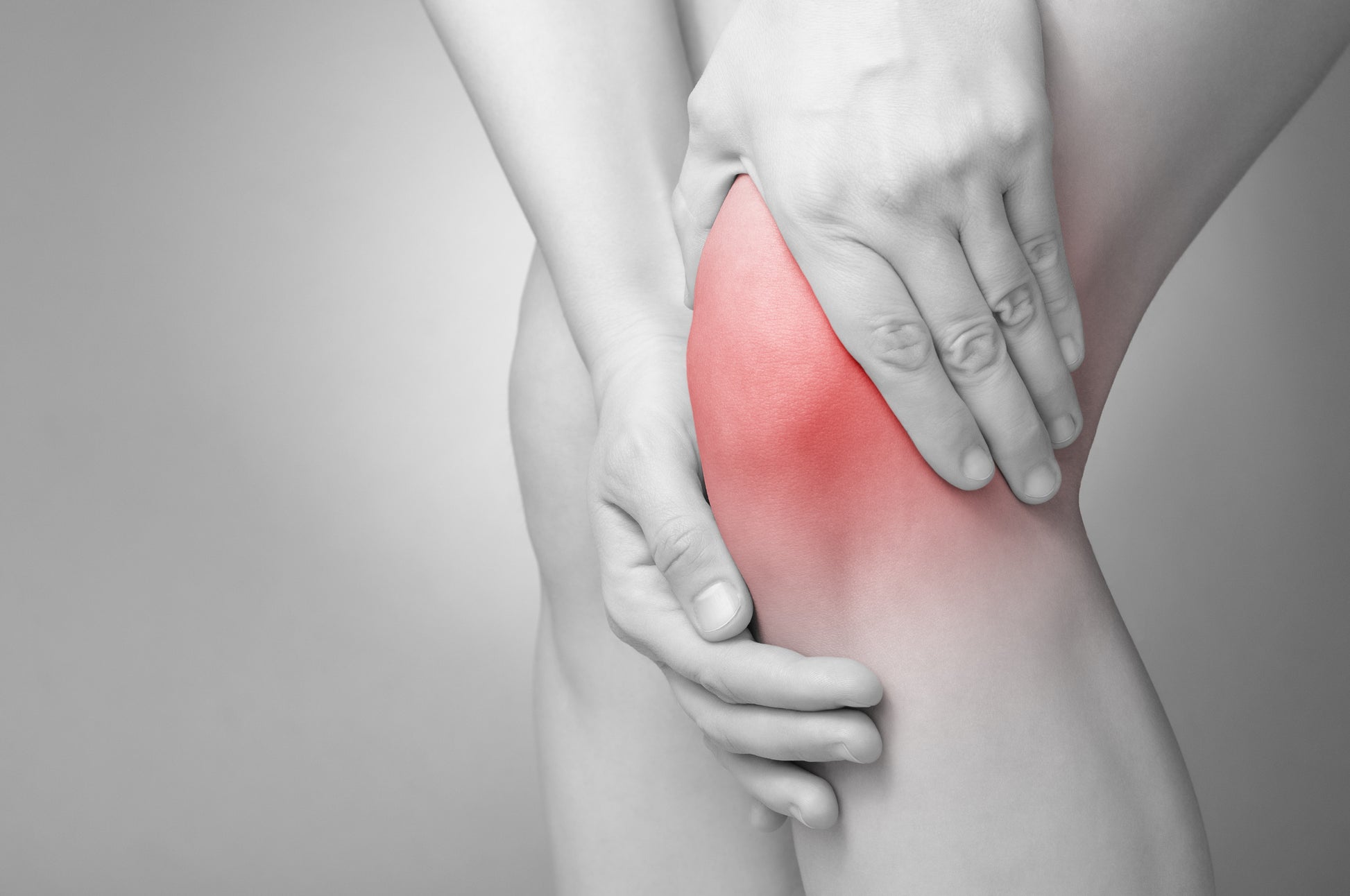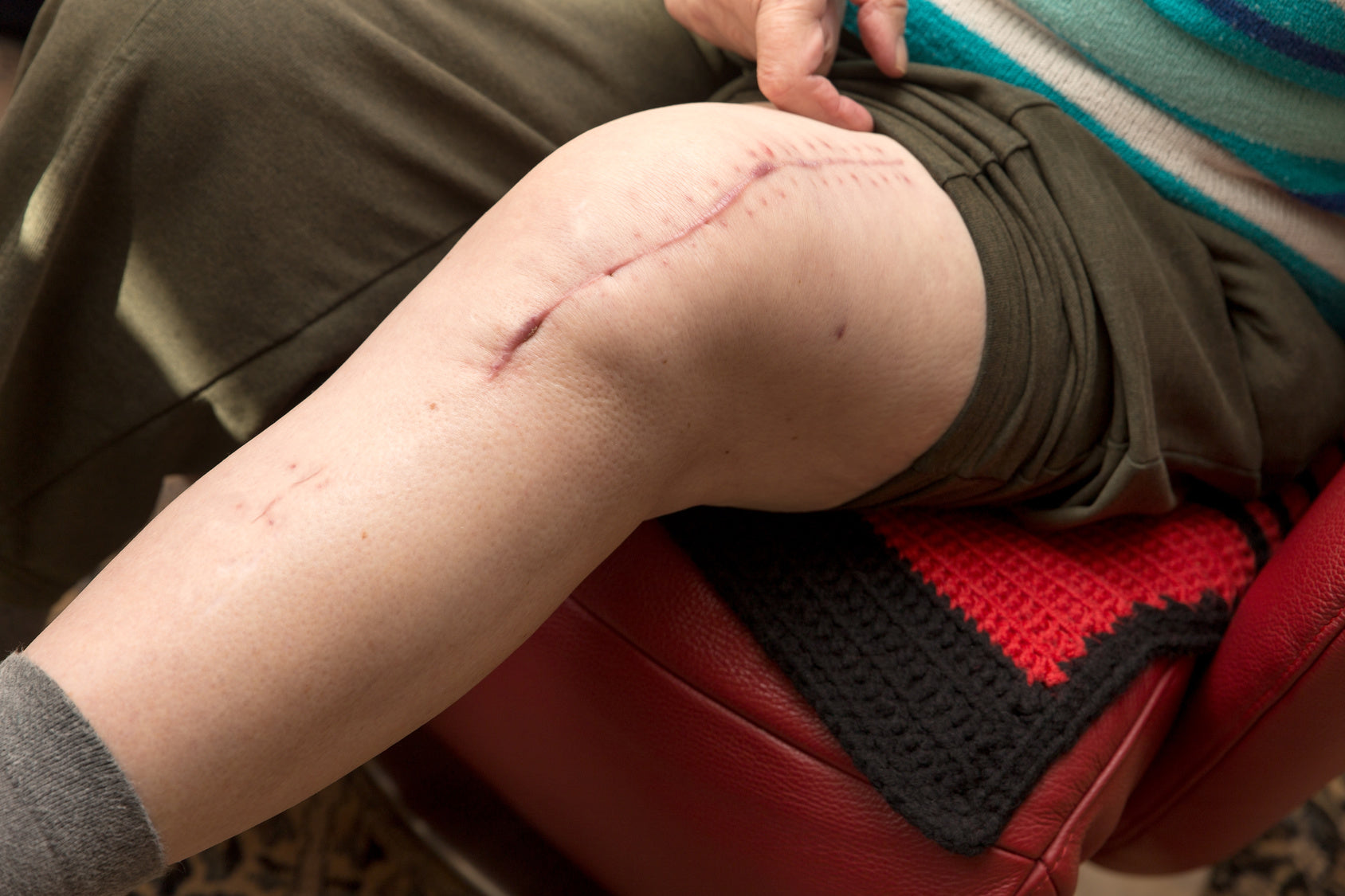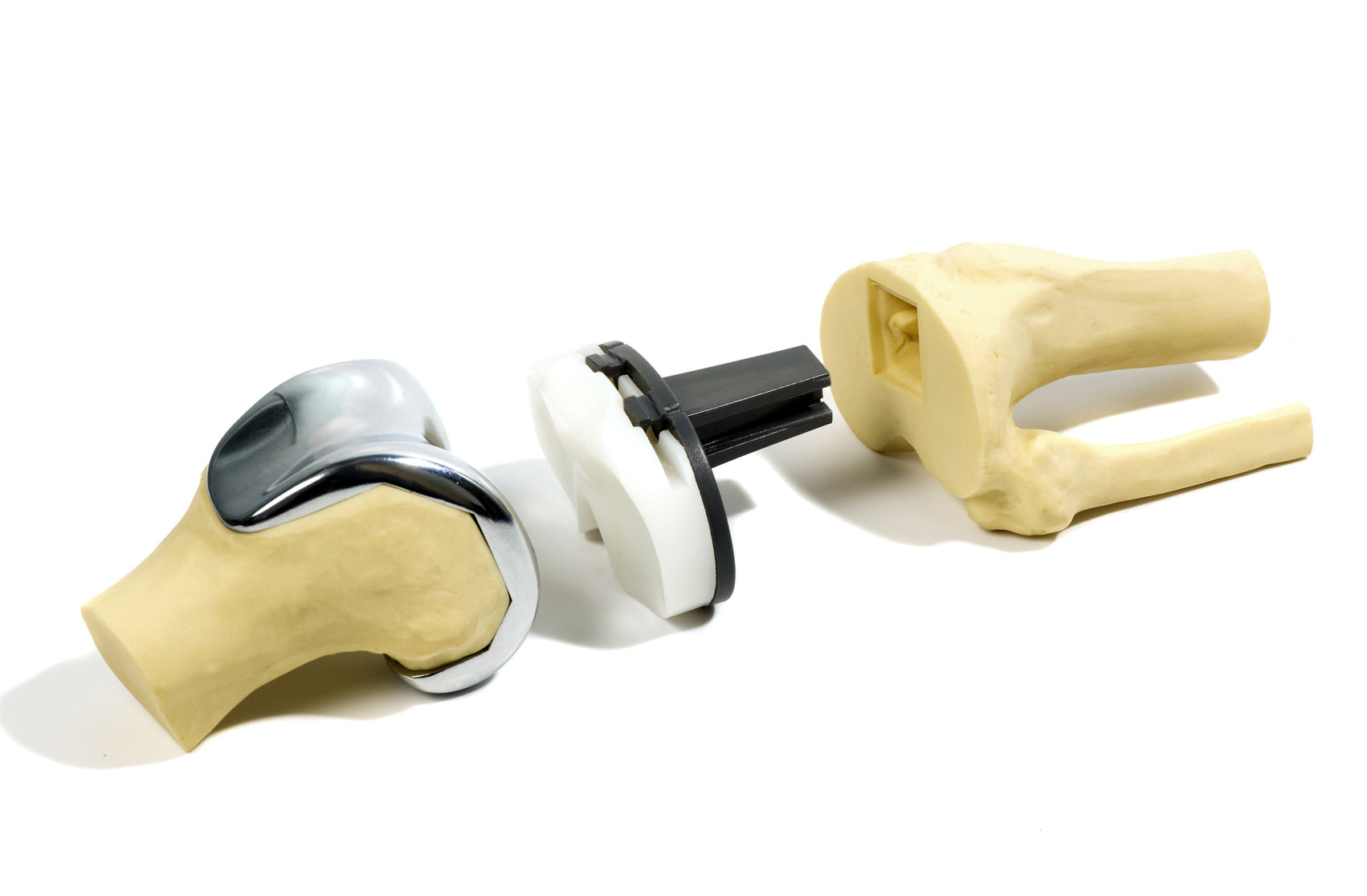 Knee Surgery Prevention Program
Sale price
497.00 SGD
Regular price
554.00 SGD
Tax included.
Terms and conditions apply 
Please check that all shipping information is correct before payment
Request to cancel a monthly plan order needs to be made at least three working days before the order date
MD Therapeutics Pte Ltd reserves the right to amend any terms and conditions without prior notice
Terms and conditions apply
Please check that all shipping information is correct before payment.
MD Therapeutics Pte Ltd reserves the right to amend any terms and conditions without prior notice
Knee Surgery Prevention Program
Sale price
497.00 SGD
Regular price
554.00 SGD
Product description
Product reviews
If we offered you the last available spot today for a technology-powered, home program to avoid a $30,000,
risky knee surgery, would you be interested in this potentially lifesaving solution?
Do you have knee aches, stiffness and pain due to any of these difficult to treat conditions?

knee arthritis
osteoarthritis, cartilage degeneration or "wear and tear"
anterior cruciate ligament (ACL) and Posterior cruciate ligament (PCL) tears
medial collateral ligament (MCL) and lateral collateral ligament (LCL) tears
Knee problems can severely affect our lives.

👎 are you unable to perform well and enjoy your favorite sports like
basketball, tennis, cycling and golf?

👎 do you feel uncomfortable during social activities like dancing, shopping,
or simply going out with family members and friends?

👎 do you look and feel years older than your actual age when you walk?

👎 do you feel like you are holding friends and family members back when they want to go out?

👎 are you unable to perform well at work, and worried it may affect your ability to keep a job in uncertain times?

👎 do you feel difficulties with the stairs, slopes or getting up from a chair?

👎 do you feel difficulty kneeling for activities such as prayers?

👎 do you need a walking stick or even a wheelchair to move about?
Knee pain not only affects our mood, but it can also affect our brain structurally.
Many standard and even alternative, complementary treatments can be tried but results can be poor.

Despite this, most people are understandably fearful of opting for surgery, even if a surgeon recommends it.

The results of surgery are not always predictable and there are definitely significant risks involved.

Some of the risks of surgery include bleeding, infection, and rarely even death.

However, ignoring the pain and coping with long-term painkillers to avoid surgery is not a good option.
It can be also frustrating when it is difficult to get appointment to see doctor or when your doctor says
there is nothing to be done except taking painkillers, injections while planning for eventual surgery.

And sometimes even the wait for surgery, however reluctantly, can be painfully long. 

The good news is that in life, there are always options.

The question is whether or not you have knowledge of, and access to them.

In this day of rapidly evolving technology, it is impossible for a single doctor or
even group of professionals from a single country to control ALL options available.

To find the correct solution, we must first understand why previous treatments did not work.

One of the most common reasons is that most treatments only target one mechanism for pain.

In reality, most people with knee problems have at least 3 underlying mechanisms of pain:


the underlying injury
inflammatory damage
muscle pain

With this understanding, MD Therapeutics has chosen a number of best-in-class medical technologies and partnered
with health professionals from around the world to create a unique 3 step solution for surgery prevention.

This allows users to target all 3 underlying causes of pain.
1) Healing the underlying injury using pulse electromagnetic field therapy (PEMF)

SGD$ 200

PEMF is a drug-free solution that is backed by published medical studies.


Our American PEMF device provides advanced long-lasting chronic pain relief and works great for knee pain. 
PEMF For Knee Pain and Stiffness:
PEMF has even been recommended by celebrity medical personalities.
2) Stopping inflammatory damage using targeted transdermal technology.

 SGD$ 54

Kefentech is a special Korean anti-inflammation patch that can be applied to the painful area of the knee.

It has powerful, fast-acting local effects and avoids the problems of side effects of orally consumed medication.

Some have described it as one of the best kept health secrets in Korea.

 
3) Stopping muscle pain with professionally guided coaching 

SGD$ 100/month

(SGD$ 300 Per Quarter)

We have partnered with an international clinical team to create an online health coaching program
you can use from the comfort of home. 

Start on a supervised exercise program with a customized plan to prevent further pain
and promote muscular support.

Learn about specific, practical dietary measures to

prevent further inflammation by avoiding damaging foods
improving nutritional support to promote the body's natural repair potential
Our team of health coaches: 
Ryno Trevor has over 20 years of experience working in sports fitness and healthcare.
He holds a BSc (hons) degree in Physiotherapy from University of London,
St George's Hospital Medical School and a Bachelor of Arts degree in Psychology.
He is also a certified fitness and Pilates instructor and has developed a wealth of experience and knowledge
working with patients to aid recovery and alleviate pain, as well as for general strength and conditioning.
Ms Yeoh graduated with Applied Rehabilitation (Physiotherapy) from Teesside University (UK).
She has over 10 years of experience in the field Rehabilitation and is certified in Instrument Assisted Soft Tissue Mobilization.
She is also a Myofascial Release and Dry Needling practitioner. 
Ms Natasha graduated from Deakin University (Melbourne, Australia) with Distinction in Exercise and Sports Science.
Natasha has experience as a Fitness Instructor and Holistic Health Coach working with clients from varying fitness abilities.
She is also certified in Deep Tissue Sports Massage.
 Actual Client Results 
Are you considering potentially expensive knee surgery?
How much would you invest for a practical alternative?

Would you be willing to sacrifice the cost of a car, a holiday, at least a sofa?

We have good news for you.

Purchased individually, the 3 components of the knee surgery prevention program
would cost over SGD$ 550 for 3 months.

But you can access the online coaching and have the PEMF and Transdermal technology
shipped to you today for an investment of only SGD$ 497.

You can also enroll in our continuous care program for only SGD$ 297 every 3 months, to have ongoing access and quarterly
auto shipment of the PEMF and transdermal devices to your home.
(You have the option to stop any time you feel sufficiently recovered)

This works out to under SGD$ 3.50/day.

How much is your freedom and mobility worth?

How much is your life worth?

As our coaches have limited time available daily for new clients, if you get a "fully booked" notice during the order,
this means that our last coaching slot for the day has been taken up.

Please accept our apologies and try again tomorrow.

Enroll now to start your recovery journey.
Important Notice:


Please note that the Knee Surgery Prevention plan is not meant to be a replacement of your medical care.

It is to be used as a complement to the care of your locally licensed healthcare professional.

It is also not suitable for everyone with knee pain. In particular, it is not for anyone who:

is pregnant
has cancer
has a knee fracture
is not willing to invest some time, money and effort in their health